Ensuring operating room (OR) availability is a challenge for many trauma centers. It is even more difficult when you are building a new trauma program from scratch within a busy academic medical center.
In December 2015, University of Chicago Medicine committed to launching a Level I trauma program to serve the south side of Chicago. One of the main challenges was integrating trauma with the hospital's busy elective surgery programs. The goal was to ensure 24/7 readiness for operative trauma without disrupting the schedule for other surgical specialties.
To find out how they did it, I spoke with Kenneth Wilson, MD, FACS, deputy director of the trauma center, and Jon Brickman, MS, CRCST, executive director of perioperative and procedural services.
UChicago opened its doors as a Level I trauma center in May 2018. In the first 18 months of operation, the trauma team treated more than 3,500 patients. The penetrating injury rate for this population hovers around 40%, so solving the "trauma OR availability" problem has been a major priority.
Q. How did you approach the problem of trauma OR availability?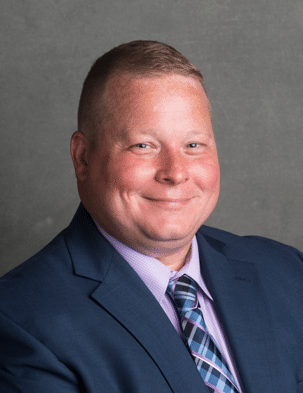 Brickman: We started off by bringing all the multidisciplinary stakeholders together and talking about what it means to be a Level I trauma center. And we did a lot of tabletop exercises looking at various scenarios of trauma patients coming through the door. What happens in Scenario A? What happens in Scenario B? What happens if Scenario A and Scenario B take place at the same time?
Wilson: One of the keys was working closely with the anesthesia department. They are the ones who are covering emergencies in the middle of the night, so it's important to listen to anesthesia and find out what they need to begin a trauma program. They gave us critical input on everything from where to place the massive transfusion protocol (MTP) refrigerators to who needs to call the command center.
Q. So what system did you set up to ensure OR availability?
Brickman: First of all, like most places we already had a room for emergencies since the hospital has a liver transplant service and a cardiac service that require rapid takebacks. So we designated that room — OR 17 — as our dedicated trauma room.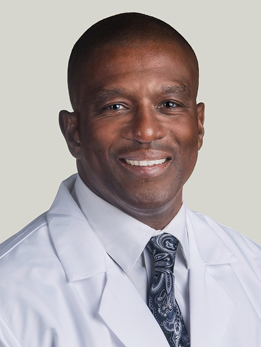 Wilson: Our biggest concern is how to manage rooms during normal business hours. After 5 p.m. there is a lot of capacity for trauma, but during the day we have to keep a close eye on the OR and make decisions. Say it's 9:15 in the morning and every room is running with a full day. Then you have a liver patient bleeding in OR 17, so at that point even our trauma room is gone. That's the worst-case scenario that we planned for.
Brickman: The guiding principle is that there always has to be somewhere for the trauma patient to go. So we created a designated Room Available For Trauma (RAFT) as our second line of defense. If OR 17 is offline, staff immediately mobilize to set the RAFT room up for trauma. We also have an extra scrub tech and circulating nurse during the day shift. They can help get cases started and also serve as flex capacity for trauma.
Q. What happens when the RAFT room is also if unavailable?
Brickman: If we get a trauma page and both OR 17 and the RAFT are offline, we go to the designated First Empty Room (FER). That room is designated and set up proactively if our first two rooms are unavailable. Conversely, once the patient in OR 17 is stabilized and transferred out, we turn that room over and relight it as the trauma room. The system is kind of like musical chairs, but it works. The key is that everyone is very well versed in what to do next, and that goes back to some of the tabletop exercises we did early on.
Wilson: Again, the key is keeping a close eye on what is happening and making decisions. But with this system we always have a trauma room available at any given time, even if we have a trauma or multiple traumas in the OR.
Q. How do you decide which room is the RAFT?
Brickman: First off, we have specific criteria for the designated RAFT room. Cases scheduled in the RAFT for that day must be 2 hours or less, which provides more flexibility. If you put a 9-hour case in the RAFT, then it really wouldn't be "available for trauma." In addition, we circulate the RAFT from service to service to make sure the burden does not fall on any department disproportionately.
Wilson: The RAFT schedule is tightly scripted. You can look on the grid and see what department will have the RAFT on any given day for weeks ahead of time.
Q. Do you have designated trauma OR staff?
Brickman: No, we trained the entire staff in trauma, so everyone can jump in if needed. The entire staff is always ready to mobilize for a trauma case, and a team can be ready to go within minutes.
Q. With so much operative trauma, what are some tips that help cases go smoothly?
Wilson: We have a yellow telephone in the trauma bay that autodials directly to the command center. I call it the Bat Phone. And we have a script right next to the phone that specifies how to call in for the OR, just in case you're so busy that a resident has to make the call. The script also includes codes for the trays we need open. For example, Tray 1 is general instruments, Tray 2 is retractors, Tray 3 is vascular.
Brickman: The OR charge nurse answers the phone, and there is an administrative assistant there as well. It's a 24/7 model, so even if the charge nurse is rounding, there is always someone there ready to pick up the phone.
Q. The script is a great idea. It's always so hard to explain what you need when you are holding pressure on a GSW to the neck. What else is working well?
Wilson: At first we ordered the MTP in packs. So we would order a pack in the ER — but then if the patient needed more blood when we got to the OR, anesthesia would have to start their own MTP process. Under our new system, we start a single massive transfusion protocol per patient. If an MTP is started in the ER, it does not get turned off until anesthesia turns it off in the operating room or we turn it off in the ICU.
Q. Do you have cell saver ready to go for every case?
Wilson: We do not use cell saver at all. No one will be coming here in the middle of the night to set up cell saver, not with the rapidity with which we do things. But the MTP is so good and so well scripted and well run here, that we have closed every single abdomen so far. For the true 1:1:1 resuscitations we been have giving — even in the massive setting — we have been able to close every abdomen within 48 hours.
Q. So how do you sum up your results?
Wilson: The trauma program has not disrupted a single elective case since we opened — and that's after running 3,500 missions with 40% penetrating injury.
Key takeaways

Designate a Room Available For Trauma (RAFT) as next in line when the trauma room is full
Make the RAFT room schedule in advance and share it equitably among specialties
Create a process for selecting a First Empty Room (FER) as backup
Set up a direct telephone line from the trauma bay to the OR
Create a script for communicating key details to the OR
Staff an extra scrub tech and circulating nurse in the mornings
Run your MTP on "autopilot" from ED to OR to ICU until it is stopped
Alex Guerrero, MD, MSc, FACS is a trauma surgeon based in New York City. He is the founder of InterTrauma.