Like all Western countries, Italy has been hit hard by the COVID-19 pandemic. Our healthcare system — based on universal care for all citizens — has been under pressure for weeks.
In response, hospitals have reorganized rapidly. In fact, entire departments have been created to accommodate infected patients. This has led to a radical transformation of work processes within hospital structures.
During this time, trauma centers have had to undergo a profound transformation in order to treat injured patients safely and at the same standards. The good news is that we have largely succeeded. The challenging news is that the need for flexibility is far from over.
Pandemic drove radical transformation
When COVID-19 began to ramp up in Italy in March 2020, the first thing our hospital did was to divide emergency room access facilities.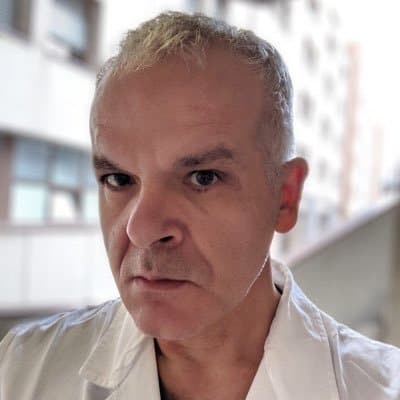 Essentially, we created different paths for patients with coronavirus and patients who came to the emergency room for other pathologies. We also dedicated an entire wing of the hospital to infected patients. This internal reorganization was carried out in less than a week.
As the pandemic progressed, we saw a drastic decrease in emergency room utilization, in particular for patients who had suffered trauma. In the first three months of 2019, our trauma center treated about 350 patients. During the same period in 2020, we received just 190 patients.
The lockdown imposed by civil authorities in Italy led to a shift in the spectrum of trauma cases. On the one hand, citizens stayed at home much more, which led to a big reduction in trauma due to road accidents or accidents at work. On the other hand, we have detected increases in several other injury types:
Domestic accidents have increased approximately 500%
Trauma caused by family violence has gone up roughly 100%
Accidents on owned farmland have risen by about 50%
Attempted suicides have increased approximately 300%
In response to changing injury patterns and the demands of the pandemic, a part of our trauma staff was diverted to the COVID departments. However, we were able to maintain our standards of care. In addition, our helicopters and ambulances were able to maintain 24-hour presence in the territory. Response times have lengthened somewhat due to the diversion of resources for the pandemic, but we are talking about a difference of a few minutes.
During this period, I am happy to report that the trauma mortality rate did not increase. So we are confident in saying that the care we provided to injured patients did not deteriorate.
The situation will remain fluid
As Italy begins to reopen, we have some fears that we will see a resurgence of coronavirus infections. We are also concerned about trauma volumes.
Almost three months of lockdown have put a strain on citizens' resilience and it is likely that the reopening, even if gradual, will increase the level of traumatic injury. In addition, we remain aware of the fact that every trauma patient we receive might also be infected with COVID-19.
In the coming days and weeks, it will be important to monitor the amount of trauma that arrives at our hospital daily. We also need to watch for new trends.
This pandemic has profoundly altered social patterns, and it will probably change the behavior of an entire generation. Social distancing in various forms will likely define behavior for some time to come. Business, education and many other activities will need to be profoundly rethought.
For these reasons, our approach to disease and trauma must also be completely reconsidered. Trauma leaders need to look at the present time as a dynamic situation that must be carefully monitored. We also need to develop agile structures that are capable of quickly remodeling care paths based on changes in patient inflow.
The pandemic will not end easily
We are sure the coronavirus pandemic will not end before a year, and therefore it is important to maintain a floating and dynamic structure capable of balancing resources between trauma patients, patients affected by other pathologies, and patients affected by COVID-19.
In my view, this is the challenge facing the health system. In the coming months and years, we intend to respond promptly to this call of responsibility.
Claudio Giulio Torbinio is the trauma program coordinator and trauma analyst at Ospedali Riuniti in Ancona, Italy.