Too many trauma programs are clinically strong but financially troubled. When this happens, hospital leaders may consider downgrading their trauma designation or even closing their trauma center.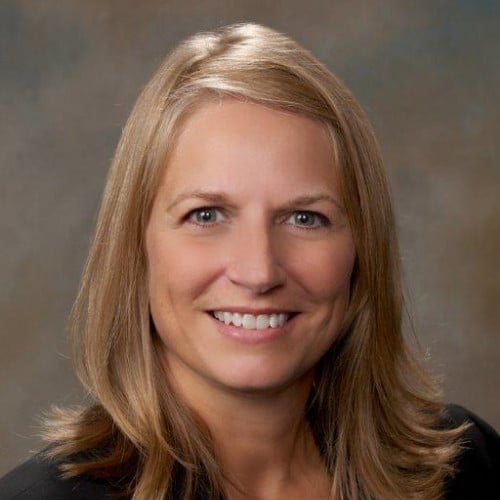 In my experience, this is usually unnecessary. The real problem is that no one in the hospital is an expert in trauma coding and billing. Often hospitals don't even pursue reimbursement beyond the DRG payment. As a result, the trauma program misses out on legitimate reimbursement opportunities.
While trauma center coding and billing are unique, they can be mastered with some attention from management. The first step is to understand the following five mistakes.
1. Failing to register trauma patients as type 5
This is a basic issue, but we see this mistake fairly often. In order to bill for a trauma activation, the patient must be registered as Field Locator (FL) 14 patient type 5. Unfortunately, hospital registration staff frequently miss this code. In some cases, this is because staff members do not understand how this code should be used. In other cases, however, type 5 is not even turned on as an option within the registration system.
To determine whether your staff are consistently capturing type 5 patients:
Run a report from the trauma registry on all trauma activations for the month.
Run a second report from the hospital's registration database on all type 5 patients.
Cross-reference the reports to identify patients who received a trauma activation but were not assigned a type 5 code.
Performing this validation monthly will ensure all trauma patients are being consistently and appropriately registered. This process will also identify any non-activation patients who may have mistakenly been coded as type 5.
2. Only considering physician time when billing for critical care
In order to bill the Center for Medicare & Medicaid Services (CMS) for a trauma activation, a patient must have received at least 30 minutes of critical care (CPT 99291). In some trauma centers, coders interpret this to mean 30 minutes of physician critical care. This is a mistake.
The Outpatient Prospective Payment System (OPPS) specifies that critical care time includes time that a physician and/or hospital staff are engaged in active face-to-face care of a critically ill or critically injured patient.
In addition, this time can be sequential or interrupted, as long as the total is 30 minutes or more.
To accurately capture critical care time for the entire trauma team, make sure scribing nurses record start times (patient arrival) and stop times (disposition after 30 minutes) consistently. Vital signs should be documented following your hospital's standard critical care documentation policy or as appropriate for patient need.
(For more information on this topic, read Trauma Billing: A concise guide to capturing lost charges for critical care.)
3. Ignoring the effect of non-reimbursable trauma activations on hospital costs
As noted above, a patient must have received at least 30 minutes of critical care in order to bill CMS for a trauma activation. CMS also specifies that it will only reimburse for activation if there was qualified prenotification from EMS, air medical, referring hospital, physician or law enforcement. So what happens when a trauma activation occurs, but one or both of these requirements are not satisfied? The trauma center should still report a charge under revenue code 68x.
Here's why: While the trauma activation is not reimbursable by CMS, it can still be captured in your Hospital Cost Report, which will help increase your hospital's Medicare reimbursement overall by ensuring a higher case mix index (CMI). By omitting these resource-intense patient encounters from the hospital's cost report, there is a potential decrease in hospital income.
The key is that while you are permitted to submit the UB92-68x code for these non-reimbursable trauma activations, do not report HCPCS code G0390 ("Trauma response team associated with hospital critical care service"). Omitting code G0390 will ensure that reported activation costs are reflected in your Hospital Cost Report without inappropriately billing an activation fee.
4. Failing to assign UB-04 208 for trauma patients who receive intensive care
Most hospitals report revenue code 208 (intensive care, trauma) on form UB-04 for patients who receive services in a dedicated trauma intensive care unit. However, they fail to report this code for trauma patients cared for in other ICU settings.
In fact, revenue code 208 can be used for all patients identified as FL 14 type 5 regardless of the patient's attending service, as long as trauma center resources (case management, nutrition, social services, etc.) are involved in their care. This revenue code is assigned to the trauma patient, not the specific intensive care area such as the trauma ICU.
To ensure that these charges are captured correctly:
Educate coders to assign revenue code 208 to all patients who meet trauma criteria.
Ensure that any ICU where a trauma patient could receive care, including any overflow areas, has the option to code 208.
Best practice: Automate 208 coding by setting it as a default for all patients registered as type 5 on admission.
In addition, note that hospitals are permitted to determine the daily room and board rate for various accommodations. Trauma program leaders should work with the finance department to establish an appropriate ICU charge for trauma patients.
Start with the daily charge for general ICU care and then identify additional costs associated with providing multidisciplinary trauma care. Factors could include an increased utilization of social work, case management, physical/speech/occupational therapy, and performance improvement activities required of the program. Adjusting the accommodation rate for injured patients will help ensure reimbursement covers the cost of providing multidisciplinary trauma care.
5. Only considering how CMS reimburses trauma
Hospitals must follow CMS guidelines when seeking CMS reimbursement for trauma care. However, many hospitals lose sight of the fact that private payers may have very different policies on trauma reimbursement. If you follow CMS guidelines when billing third-party payers, your center may be missing out on additional payment.
In my experience, this is often the case with commercial insurance plans. In some states, the Blues reimburse the full amount for qualifying trauma activations.
Best practice: Work with your hospital's finance department to negotiate with commercial insurers a "carve out" for trauma care to optimize reimbursement for the high cost of trauma center readiness.
Before you downgrade, assess your opportunities
If your facility is looking towards service line rationalization, get the facts before considering a trauma center downgrade or closure.
Organize a trauma finance committee that includes your trauma coding and billing specialists. Conduct a trauma-specific coding and billing assessment to identify areas for operational improvements that can help with financial stability and improve financial performance.
While trauma centers are resource-intense, optimizing cost reimbursement is possible. Trauma centers are known to improve patient outcomes and quality of care, so there is no reason that the care you provide should not positively impact reimbursement. When coding and billing are optimized, most trauma programs can become a key driver of hospital financial performance.
Angie Chisolm, MBA, BSN, RN, CFRN, TCRN is consulting manager at Philips Trauma Center Consulting Services. She is a nationally recognized expert in trauma program operational efficiency, coding and billing, site survey readiness and performance improvement. Angie can be reached 727-236-1352 or angela.chisolm@philips.com